Piin. The Bar
An animated story for 'Piin'. 'Piin' is a social networking app, created to help you connect with like-minded people in the places you love to hang out. Real people, real connections, in the real world.
Piin. The Gym
'Piin' allows you to check in to your favourite hangouts - from coffee shops, bars, sports events, gyms to museums and airports to discover people who want to meet-up right away.
'Piin' uses your smartphone's built-in GPS, in combination with Google Places, to enable local search and discovery of like-minded people in places around you.
Piin. Paris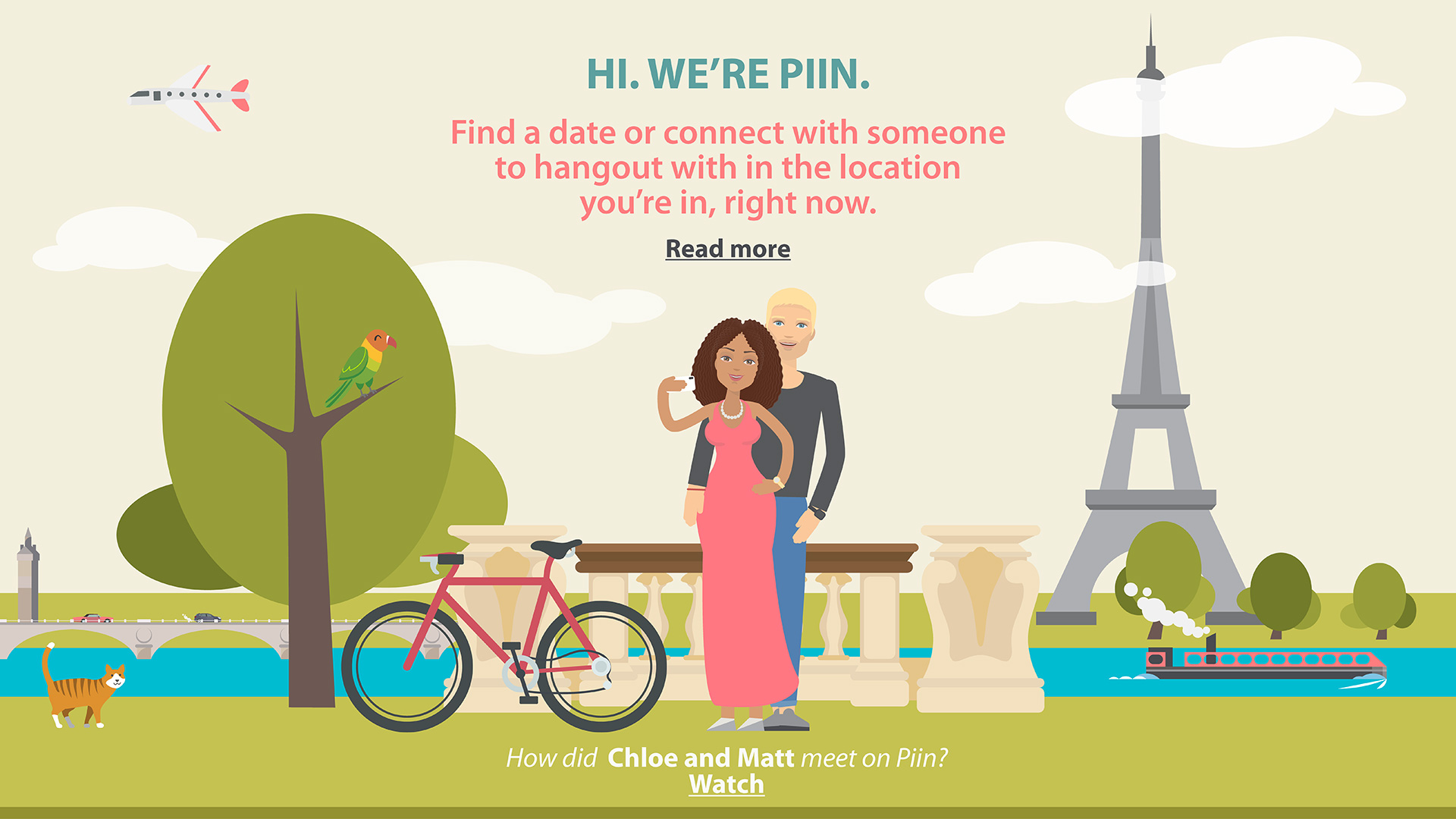 Client
Piin App Ltd
Creative Director
Danielle Dodoo
Idea
Danielle Dodoo, Eugene Borodulin
Illustration & Animation
Timid Kiddom team
Motion Direction
Eugene Borodulin